Tourists have now found a new reason to visit Manali for a leisure trip this winter. According to the news reports, more and more tourists are showing a preference for staying in igloos while in Manali these days.
Since the temperature in Himachal Pradesh is already sub-zero, tourists are seeking a different yet warm accommodation in igloos made of ice and snow.
For many visitors who have never had the chance to even behold a real Igloo, let alone stay in it, this is a new experience and an interesting concept. However, when the temperature at night falls down to minus ten or more, the igloos prove their worth by keeping the guests warm and snug. A typical igloo has a warm bedding, lights and decorative objects to beautify the interior.
However, the owners are finding it hard to maintain the igloo accommodations as it requires maintenance as per the temperature.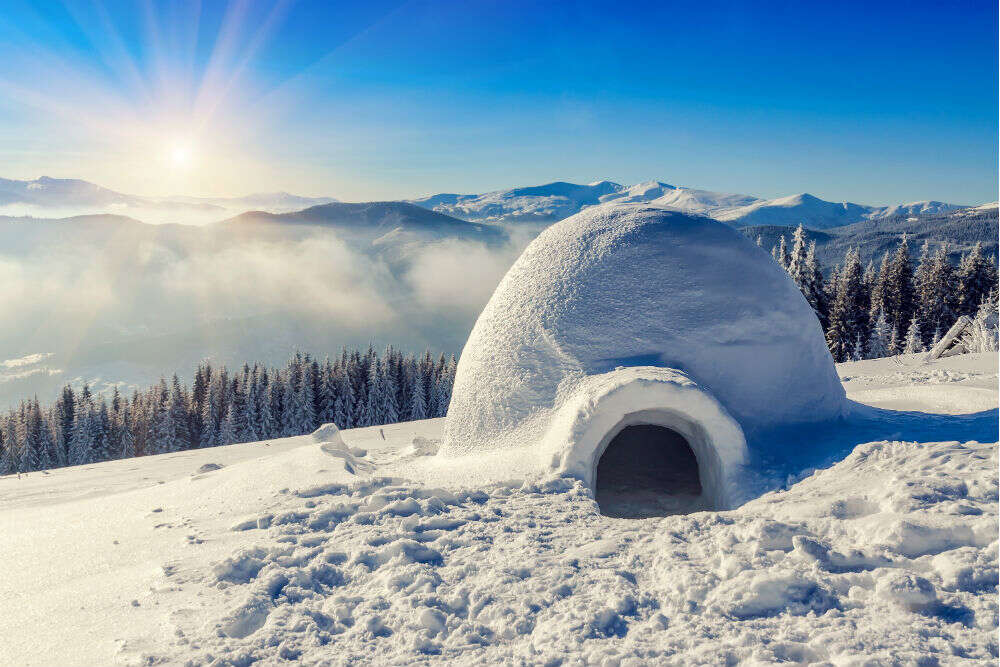 Igloos are associated with eskimos, but they were also used by the people living in cold regions like Norway, Canada's Central Arctic, and Greenland. On the other hand, for those who would like to enjoy a nice meal inside an igloo, the Rooftop Lounge of Time Out Market in New York is the right address for the desired experience.
Meanwhile, Manali continues to be under a thick blanket of snow that has blocked a lot of roads leading to this popular winter holiday destination.