8 Largest Shopping Malls in America You Should See
Get to know American culture and enjoy your shopping experience at one of the largest malls in America.
Who doesn't like shopping? And it is a great American pastime too. Many consider it as a fun stress reliever activity, hobby or a sport for a good bargain hunt. And, if you are travelling to any place shopping becomes an integral part. But we understand being on a tight travel budget restricts you from splurging in shopping malls. However, "window shopping" can be an experience still. Visiting of these biggest shopping malls is a must to-do activity when out on an America tour.
The Mall of America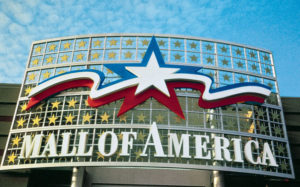 With more than 500 stores and 10 attractions 'The Mall of America' is the biggest shopping mall in the USA. It is located in Bloomington, Minnesota and nearly 40 million people visit this mall. Almost all the popular stores can be spotted there like Forever 21, Macy's, Nordstrom, The Lego Store, Sears, Crayola Experience, Marshall's, Nickelodeon Universe and American Girl, and also visit the Sea Life Minnesota Aquarium.
King of Prussia Mall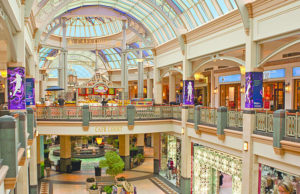 Located in Pennsylvania, the King of Prussia Mall is the second largest mall in the USA. Though this mall falls short from the Mall of America by some 70 stores, but it actually has a much bigger square feet area. From the stores within a budget to the most luxurious shopping, this mall offers a store for everyone. International dinning is also available and shoppers have three different food courts to choose from.
Aventura Mall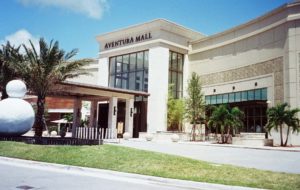 Located in the state of Florida, Aventura Mall has more than 300 stores and 6 department sto, which have been recently expanded. Nearly 28 million people visit this mall every year, making it a central point for many cultures to meet. Many high end brands like Chanel, Chloé, Fendi and Emilio Pucci can also be found there.
South Coast Plaza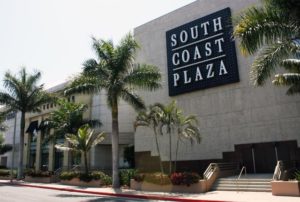 South Coast Plaza is California's largest and most plush shopping mall located in Orange County. South Coast offers a sense of style that even Hollywood stars could be jealous of. The mall has more than 250 stores, 30 restaurants and a center for the arts. South Coast offers variety of brands for all budgets ranging from affordable prices at Sears to luxury price tags at Balenciaga.
The Galleria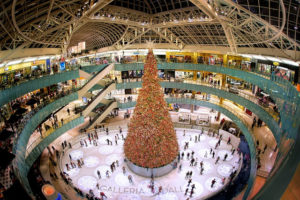 It is said that everything is bigger in Texas and this mall is no different. Visited by more than 30 million people a year, the Galleria mall is located in Houston. It has nearly 400 stores and restaurants, three office buildings, two high-rise hotels, it's no wonder both local residents and tourists come together at this mall. There are a plethora of options for shopping stores like Tiffany & Co., Yves Saint Laurent, Ralph Lauren, H&M, Abercrombie & Fitch, Neiman Marcus, Saks Fifth Avenue and many others.
Del Amo Fashion Center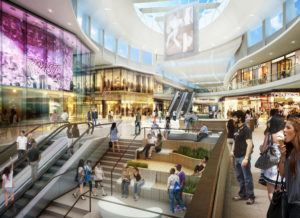 Located in Southern California, Del Amos Fashion Center is two malls in one. This fashion center has over 200 stores and is a house for many popular brands like Vince Camuto, Nordstrom, Macy's, Hugo Boss, Kate Spade New York and many more.
Destiny USA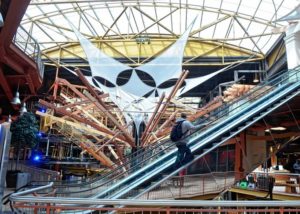 A world all on its own, Destiny USA at Syracuse oozes its grandeur when you first walk through its doors. Many attractions for both children and adults, this mall has like Dave and Buster's, comedy clubs, and a carousel. From high-end luxury brand to 99-cent stores, this Central New York shopping paradise has something or other for every shopper.
Millcreek Mall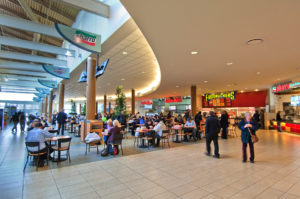 Located in Erie, Pennsylvania, Millcreek Mall nearly has 200 shops, 5 department stores for your daily needs and numerous restaurants and quick food stops. Millcreek Mall is not only popular for its single-floor food court layout, but for its variety in entertainment, like Widget Kid Zone.
Plaza Las Américas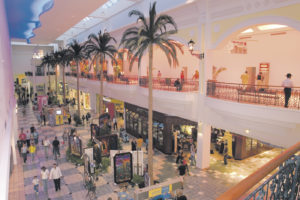 Plaza Las Américas is the biggest mall in the Caribbean, located in San Juan, Puerto Rico. If you're planning to escape the winter cold or just want to break the monotony by enjoying the scenery and hopped on a plane to Puerto Rico, you can't leave the place without visiting the three-floor, three-hundred-and more store mall that includes a Build-A-Bear Workshop, Alex and Ani, MAC store, and more.