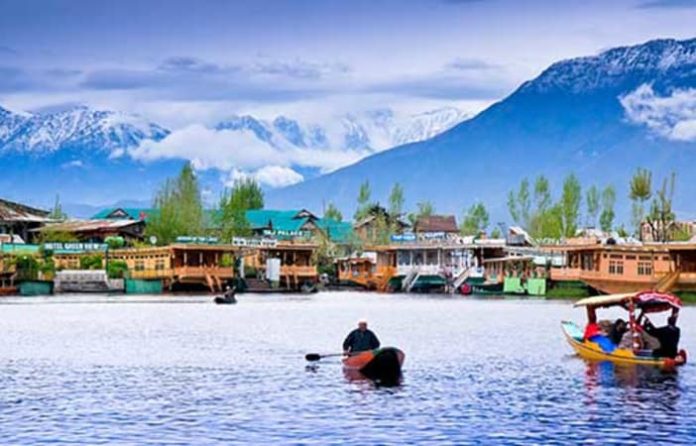 In the month of July, most parts of Kashmir get a breathtaking view. A large number of tourists reach here to enjoy the rain. Here you can get a great travel experience. 
IRCTC Tour Package for Kashmir: Jammu and Kashmir, which is called 'heaven on earth', attracts tourists throughout the year. A large number of people plan a tour of Kashmir during the rainy season. The beauty of Kashmir surprises everyone not only in the country but all over the world.
Going here becomes a memorable moment for everyone. If you are also planning to see the best views of nature these days, then Kashmir can be a great option for you. IRCTC has come up with an attractive package for those who want to go on Kashmir tour. Get to know about this.
What is the package of Kashmir tour
IRCTC has recently released a special package on its website for the people who want to visit Kashmir. People who book this package will get a chance to visit Gulmarg, Sonmarg and Srinagar, which are among the most beautiful places in Kashmir, in the month of July.
A tour of 3 days and 4 nights is being given in this package. Hotel arrangements will also be made for people to stay. According to IRCTC, the tour of this package will start from July 2. In this, people will be shown beautiful places.
how much budget
When it comes to planning a tour,budgetThere is a big factor. Some people like to travel alone, while some people take the family on tour with them. In the package of IRCTC's Kashmir tour, single people will have to pay about 35 thousand rupees.
Apart from this, about 27 thousand rupees will have to be paid per person for double occupancy. If you are going on a tour with your family and there are 3 people in total, then you will have to pay Rs 26455 per person.
There will be a separate charge for children. For more information about this you can visit the official website of IRCTC.
You will be able to see the beautiful views of the mountains
Gulmarg, Sonmarg and Srinagar are the most famous tourist places in Kashmir. Every year lakhs of tourists visit here. In all these three places, you will get a chance to see the beauty of nature closely.
Here you will get spectacular views of the mountains and attractive views of greenery. By going here you will feel that you are really walking in 'heaven on earth'.