"There shall be no Taj Mahal replica". This would have been the resolve of Mughal Emperor Shah Jahan, when he, without any trace of guilt, chopped off the hands of all those masons who laboured to give shape to this wonderful monument.
Taj Mahal, the iconic marble monument, housing the graves of Mughal Emperor Shah Jahan and his wife Mumtaz, was supposed to have no parallel in the world.
Cut to 2017, India which is now full of magical hidden wonders that are no less beautiful than the Taj Mahal, literally. Need proof? Take a look at the fascinating and lesser known replicas of the Taj Mahal in India you may have never heard of before.
1. Taj Mahal, Kota
Rajasthan's Kota city takes pride in being home to the Seven Wonders of the World. Ask how? There's a mind-blowing tourist park featuring the Seven Wonders. Naturally, the Taj Mahal replica also has a space of its own in that park.
2. Mini Taj Mahal, Bulandshahr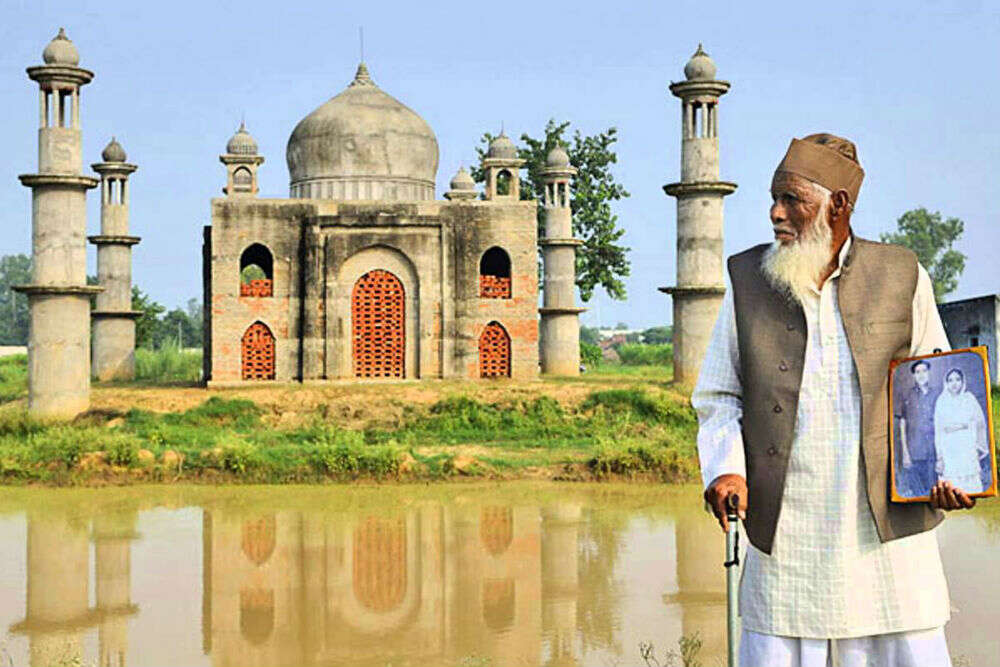 It was not just Shah Jahan who could build a Taj Mahal for his deceased wife, but a retired post master of Uttar Pradesh's Bulandshahr city too loved his wife enough to do the same. Faizul Hasan Qadri spent whatever he saved in his lifetime to construct a Taj Mahal model to commemorate his beloved spouse. For this reason, this monument earned the nickname—Mini Taj Mahal.
3. Shahzadi ka Maqbara, Lucknow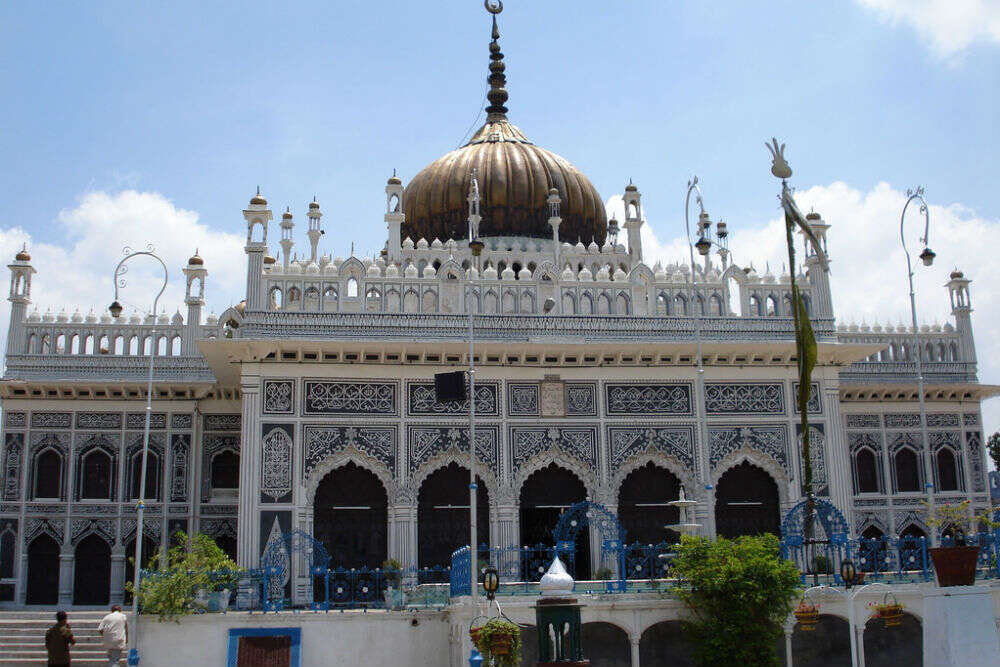 This one's quite popular, and in all likelihood, you have seen it if you have been to Lucknow. It lies in the Chota Imambara complex, and it is quite a look-alike of the Taj Mahal. Inside the tomb are the buried remains of Princess Zinat Asiya, daughter of King Mohammad Ali Shah Bahadur, the third emperor of Awadh.
4. Bibi ka Maqbara, Aurangabad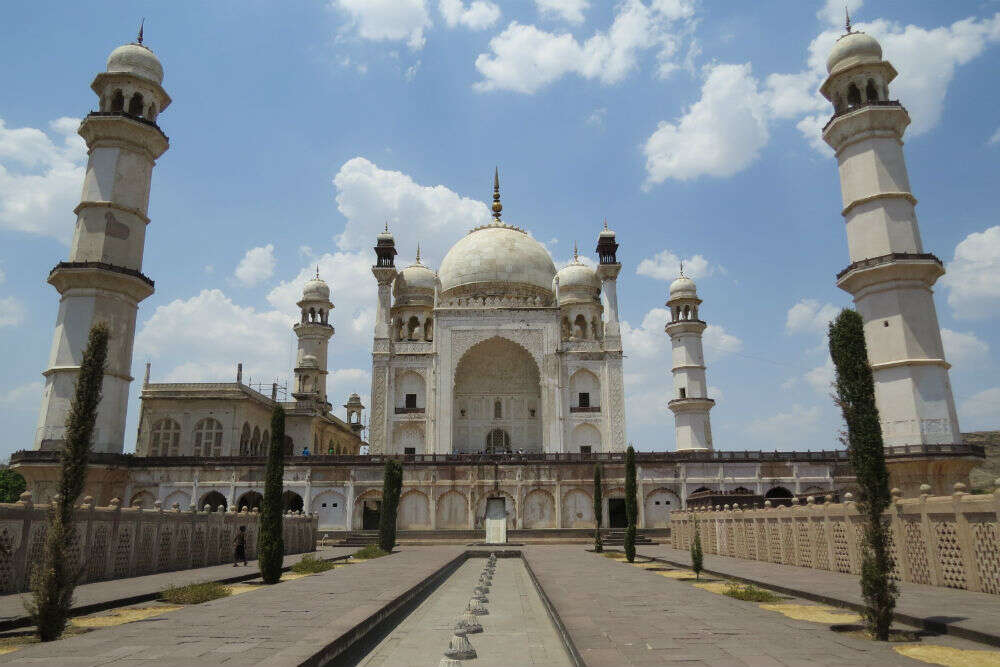 While the original Taj Mahal of Agra was built as a symbol of husbandly love, the Taj Mahal replica of Aurangabad, known as Bibi ka Maqbara, has been built by Aurangzeb's son Prince Azam Khan in memory of his empress-mother Dilras Banu Begum. According to historical records, Dilras Banu Begum was Aurangzeb's first wife and chief empress. Ata-Ullah, the son of Ustad Ahmad Lahauri, chief architect of the Taj Mahal, built Bibi ka Maqbara. For the obvious reason, this monument has the sobriquet – Taj of the Deccan.
5. Taj Mahal of Bangalore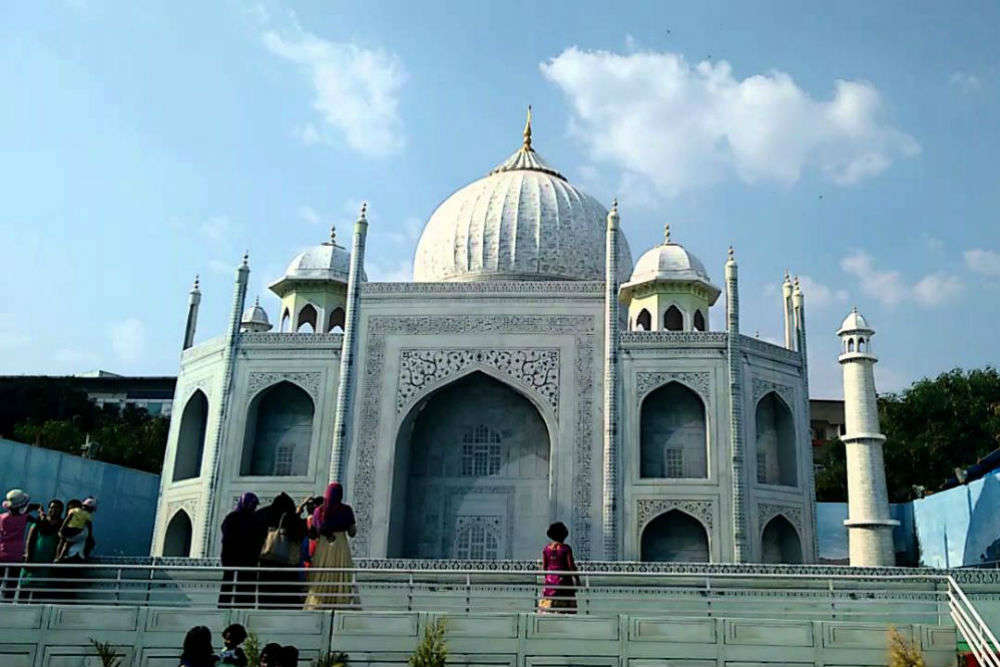 There is a replica of Taj Mahal in Bangalore too, and the place where you can find it happens to be the well-known Bannerghetta road. Created by Malaysian artist Sekar in 2015, this monument stands 40 ft tall and 70 x 70 ft wide. It looks very much similar to the original mausoleum, a job well done indeed.
Aren't these really mind-blowing spots that every Taj Mahal lover should visit? Your thoughts?