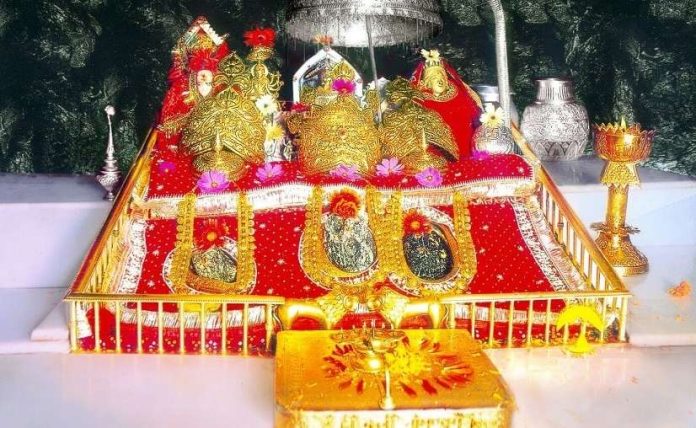 New Delhi. The temple of Vaishno Devi is the most favorite place for the devotees of the Goddess. On the occasion of Navratri, the brightness of this place is created. This time Chaitra Navratri is starting from 22nd March and it will end on 30th March. In these whole 9 days, devotees make a plan to visit somewhere for the darshan of Mata. At the same time, many devotees also plan to visit Vaishno Devi on this occasion. But due to Navratri, there is a lot of crowd in the temples at that time. If you also want to bow your head at the feet of Maa Vaishno Devi this Navratri, then you will have to register in advance for darshan. Apart from this, no passenger will be allowed to visit Mata without RFID card.
People have great reverence for this ancient temple situated in the very beautiful mountains of Jammu. If you want to avoid long queues for darshan of Mata, then you can register online for darshan of Maa Vaishno. Today we will tell you how you can register for this. On the official website of Vaishno Devi Shrine Board https://www.maavaishnodevi.org/ you will get complete information related to the visit of Vaishno Devi. You can book travel slip from this website. Rest of the work is done on the basis of this slip or registration.
Register like this before traveling:
To go here, passengers have to register first. The journey of Maa Vaishno Devi starts from Katra and before that registration has to be done. From here you will get the registration slip. After the issue of this travel slip, you have to cross the first check post at Banganga within 6 hours. To register, you have to go to the official website www.maavaishnodevi.org. If you are a registered user, then you will have to login by entering your user ID and password. On the other hand, if you are not a registered user, then you will have to do your own registration. After registration, you will have to click on travel registration after login with your user ID and password. Now you have to enter the details of all the passengers. Now click on generate travel registration and take a print out.
How to reach Vaishno Devi There
are car, flight, bus and taxi options to reach Vaishno Devi. There is also train service from major cities to Jammu Tawi Railway Station. Jammu Tawi and Katra are two major railway stations for Vaishno Devi. Jammu Tawi is an old railway station and information about trains going there will be available on the railway website. Apart from this, Vande Bharat train service is running directly from Delhi to Katra. This train starts from New Delhi at 6 in the morning and reaches Katra Railway Station at 2 in the day. This train stops at 2-3 stops on the way, whose complete information will be available on the IRCTC website. World Trip: How to make your first foreign trip fun? Must know these 5 important things, trip will be memorable