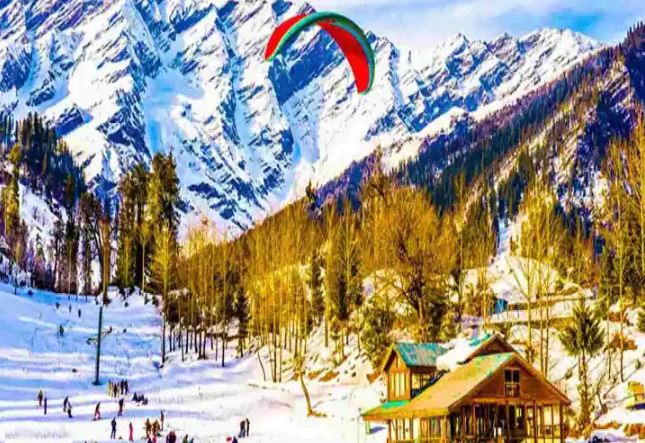 If you are a nature lover and you love to roam in the mountains, then IRCTC has brought you a great tour package. Through this package you will get to visit Chandigarh, Manali and Shimla. Package Name Chandigarh Shimla Manali Rail Tour Ex. Howrah (EHR111) is. This package of 10 nights and 11 days will start from Howrah. If you are interested in this package, then know here all the details related to the package.
Howrah to Chandigarh For this trip, the train will run every Friday from Howrah. Meanwhile, on the first and second day you will travel in the train. Under the package, you will be given a third AC ticket. Starting on Friday, the passengers will reach Chandigarh late on Saturday/Sunday, where they will be taken to the hotel first. After getting fresh in the morning and having breakfast, it will be rotated to places like Rose Garden, Museum, Sukna Lake etc. After this, dinner and overnight stay will be done in the hotel.
Chandigarh to Shimla After breakfast on the fourth day, passengers will check out and leave for Shimla from Chandigarh. On the way Pinjore Garden will be visited. After reaching Shimla in the evening, there will be dinner and overnight stay after reaching the hotel. After breakfast on the fifth day, Kufri, Local Site Scene and Mall Road will be rotated. After this, the passengers will come to the hotel at night to have dinner and stay overnight.
Shimla to Manali On the sixth day after breakfast, check out and leave for Manali from Shimla. There will be a three-day stay in Manali. Meanwhile, Manu Temple, Hidimba Temple, Van Vihar, Rohtang Pass, Club House etc. will be rotated at all the places. After breakfast on the ninth day, passengers will check out from the hotel and reach Chandigarh. Taking a train from Chandigarh will reach Howrah on the 11th day.
These facilities will be available Meanwhile, the package will include AC three-tier train tickets, 7 breakfasts and 6 dinners, hotel accommodation, road transport, travel insurance and GST. On every Friday, Howrah-Chandigarh train number 12311 will leave Howrah station at 21:55 pm and on every Sunday, Chandigarh-Howrah train number 12312 will return passengers. The package starts from 21600. For more details you can visit IRCTC official website https://www.irctctourism.com/ .