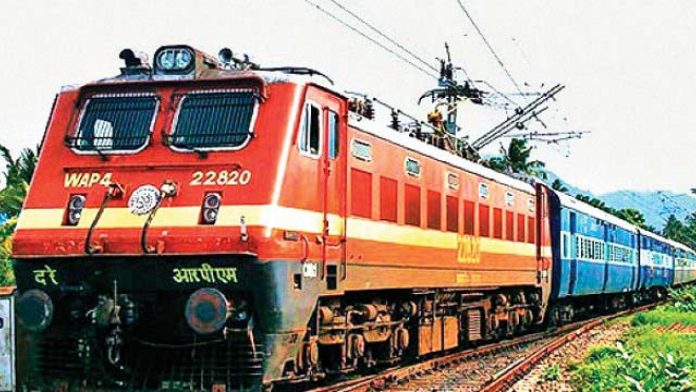 IRCTC new website: Millions of people book tickets every day on the IRCTC website, in such a situation, these e-ticketing websites (hang-up website) hang or slow down.
But Indian Railways is upgrading the website, as well as adding features that will make the ticket booking experience different. Starting today, the website of IRCTC is going to be launched in a new tone and a new look.
IRCTC's new website will be launched today
Booking train tickets is now going to be very easy and fast. Railway Minister Piyush Goyal (Railway Minister Piyush Goyal) will launch the new website of IRCTC at 12 noon today. The Railway Ministry says that after the upgrade of the IRCTC website and app, passengers will be able to book tickets faster than before.
Booking tickets with IRCTC will be easy
Union Railway Minister Piyush Goyal had earlier informed that all the facilities will be available on IRCTC's e-ticketing website and app for ease of ticket booking. He said that after the upgrade ticket booking will be done at a very fast speed. Indian Railways said that we are working to increase user personalization and convenience in our e-ticketing website. The new website of IRCTC will have much better features for the passengers, which will make ticket booking easier and much faster. The problem of the website being hanged on overloading will also be over.
Target of booking more than 10,000 tickets in 1 minute
Currently 7500 tickets are booked on IRCTC in a minute, but after the launch of the new website, it aims to increase to more than 10,000.
Easy to order food
Along with ticket booking, if you want to book food, then a separate feature has been provided, with the help of which you can book food of your choice, IRCTC will open new doors for advertisements on their websites for their earning. , In order to get maximum revenue
Some new features on IRCTC website are very good
Through this feature based on Artificial Intelligence (AI), the questions asked by the passengers are constantly answered. This chatbot named 'Ask Disha' is present on both the website and the app. In this, answers to all questions related to train cancellation, catering, ticket booking are available.
Book now pay later: IRCTC has also introduced a new post paid payment option. Through this facility, tickets can be paid later by booking tickets from the website of IRCTC.
Along with 'ePaylater', 'pay-on-delivery' is also available on both reserved and Tatkal tickets. In this, the passenger can book the ticket and make payment within 15 days through e-payments or can be paid within 24 hours of the delivery of the ticket.