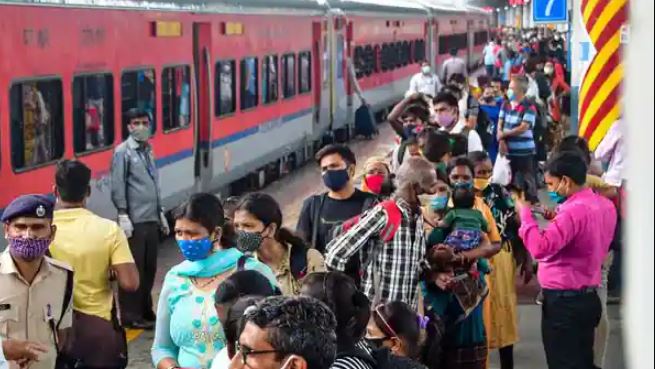 Indian Railways: If you are also going to travel by train today, then be careful. As winter progresses in the country, due to fog and mist, the process of cancellation of trains goes on increasing.
Railways has canceled 223 trains scheduled to depart today on December 9, 2022 across the country. These canceled trains (Train Canceled Today) include a large number of passenger, mail, and express trains. However, if you had bought the ticket from the IRCTC site or railway counter, then the Indian Railways will refund the fare to you.
Indian Railways has released the list of canceled trains (canceled trains on 9 December 2022) on the website of the National Train Inquiry System. According to the news, the Indian Railways has decided not to run so many trains due to ongoing repairs and other reasons in different zones of the railway across the country. Due to the cancellation of so many trains today, a large number of passengers across the country may have to face problems.
why trains are canceled
Let us tell you that in view of the repair and construction work of the track going on in different zones across the country, many trains are cancelled. Along with this, bad weather, storm, water, rain and flood also become the reason for cancellation of many trains.
How to check canceled train list 
First of all visit the official website enquiry.indianrail.gov.in/mntes/. Here you will see the option of exceptional trains on the right side, click on it. Here you will be able to check the list of cancel train, reschedule and divert trains.
Check the list of canceled trains here: