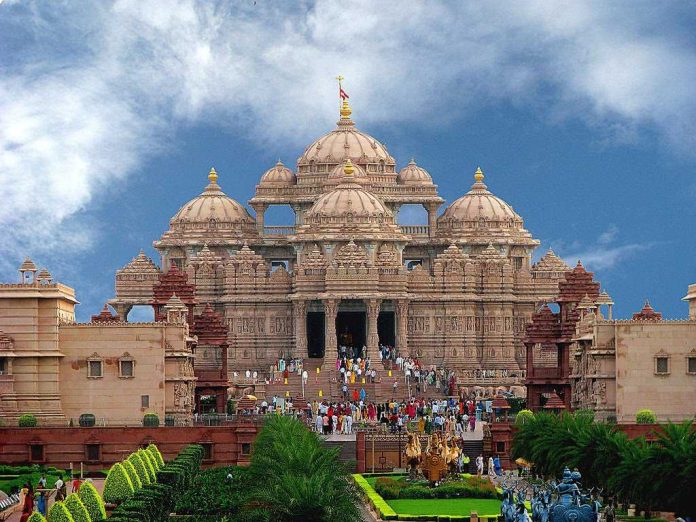 Best Travel Destinations of Gandhi Nagar: The name of Gandhi Nagar is taken in the famous tourist destination of the country. If you have not been to Gandhi Nagar even once till now, then you can make a plan to go this time. Let us tell you that there are many such beautiful places in Gandhi Nagar, by visiting which you can make your journey memorable.
Best Travel Destinations of Gandhi Nagar: You must have visited Ahmedabad for one reason or the other, but this time if you are planning to go to Gujarat, then do visit Gandhi Nagar once. Please inform that Gandhi Nagar is the capital of Gujarat and is quite famous across the country.
Gandhi Nagar is seen as a historical and cultural heritage. Where you can make your journey memorable by visiting, as well as you can do shopping in the markets here. So let's know about some famous travel destinations of Gandhi Nagar.
Adalaj Stepwell
Adalaj Stepwell i.e. Adalaj's stepwell is a very famous place and people come from far and wide to see it. Please tell that Adalaj Stepwell was built in the year 1498 to remove the water crisis. The Adalaj Stepwell is five storeys deep and there are stairs to go down.
Akshardham Temple
Akshardham Temple of Gandhi Nagar is quite famous. This temple has been built by Swaminarayan sect and this temple is dedicated to Lord Swami Narayan. The idols of more than two hundred deities are installed in this temple. Built in the year 1992, this temple is said to be a splendid piece of beautiful carving and architecture.
Sarita Udyan
Sarita Udyan, situated on the banks of Sabarmati river, is called the best picnic spot in Gujarat. It is made in a very large area and it may take you at least an hour to explore Sarita Udyan. Beautiful colorful flowers and different types of rare beautiful birds are also present in this garden.
Dandi Kutir Museum
Dandi Kutir Museum is related to the Father of the Nation, Mahatma Gandhi. Dandi March or Civil Disobedience Movement is mentioned in this museum through pictures. By seeing this, you can easily get information about Dandi March.
Trimandir
You will get to see glimpses of Vaishnavism and Jainism in Trimandir. Many incarnations of Lord Shiva and Vishnu and statues of Mahavir Jain are present in this Trimandir. Mini theater and beautiful fountain are also present in this temple.