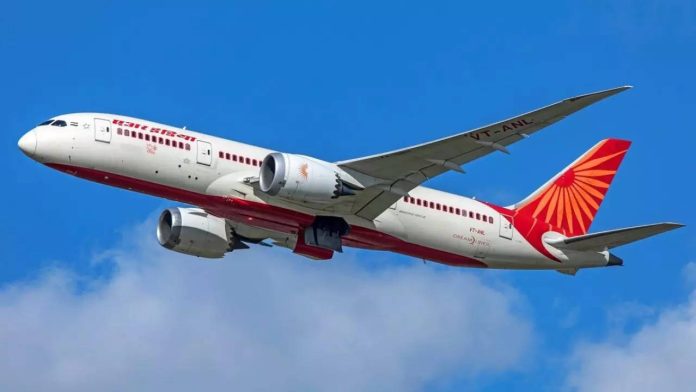 Air India Republic Day Sale: Tata Group's Air India has brought a sale on the occasion of Republic Day. In this Republic Day sale, Air India is offering huge discount offers on domestic air travel tickets. Air India has named this year as 'FlyAI Sale'. In this sale, you can also book flight tickets for just Rs 1,705.
Air India's sale will end on January 23
Now you have only one more day left to buy tickets in this sale. This sale started on January 21 and will end on January 23. In this sale of Air India, customers can book tickets for domestic flights during the period from February 1 to September 30, 2023. Only a few seats are available in this cell.
According to the airline, the sale is available through all Air India city offices, airport offices, websites, mobile apps and travel agents. Also, ticket prices in this cell are being booked on a first-come-first-served basis.
#FlyAI: It's time to plan your vacation with the #FlyAISale! Book your flights to 49+ domestic destinations at all-inclusive fares starting from Rs. 1705!

Book now: https://t.co/8qb1U3643B

Terms and conditions apply.#NonStopFlights #NonStopExperiences

— Air India (@airindiain) January 21, 2023
Discounted tickets will be available only in economy class
These discounted tickets of Air India will be available only in economy class. These tickets will be applicable only for travel in the domestic network of the country. Air India said that these discounts are available for 49 domestic destinations. The ticket price in this sale starts from Rs.1705 onwards.
Some one-way ticket prices available in FlyAI sale
Dimapur to Guwahati – Rs 1,783
Ahmedabad to Mumbai – Rs 1,806
Bangalore to Mumbai – Rs 2,319
Goa to Mumbai – Rs 2,830
Delhi to Udaipur: Rs 3,680
Delhi to Srinagar – Rs 3,730
Delhi to Mumbai – Rs 5,075
Delhi to Goa: Rs 5,656
Chennai to Delhi – Rs 5,895
Delhi to Port Blair: Rs 8,690
Some flights will be canceled due to Republic Day
Air India had said on Friday that it would cancel flights on some routes due to the Republic Day preparations of the Indian Air Force. All flights to and from Delhi will remain canceled between January 19 and 24. Flights will remain canceled from 10:30 am to 12:45 pm on January 26 as well.