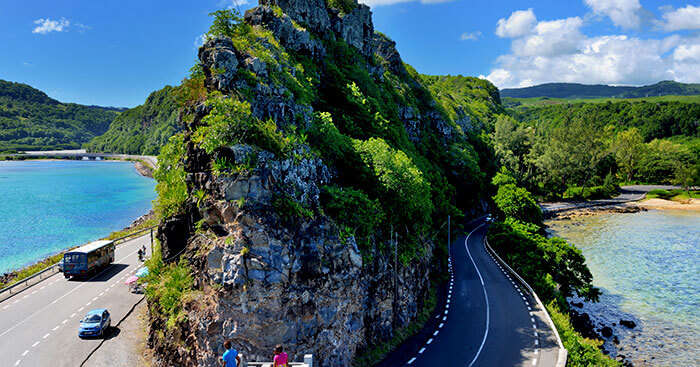 As a traveler, you might have visited various parts of the world. However, Mauritius, which lies on the southeast of Africa, is a paradise for travelers as it offers surf, sand, and sun under one roof. Holidaying here can be a memorable experience as there are varieties of things to do in Mauritius. Being the number one spot for honeymooners, the beaches, islands, forts, parks, museums, shopping hubs, and monuments will keep the tourists on their toes. To make it easy for you to choose your picks, here's a ready reckoner of best places to visit in Mauritius for people with different interests.
35 Places To Visit In Mauritius For All Beach Lovers
Have the best of the sun and along with picturesque ocean views at these exotic beaches and free places to visit in Mauritius:
1. Trou Aux Biches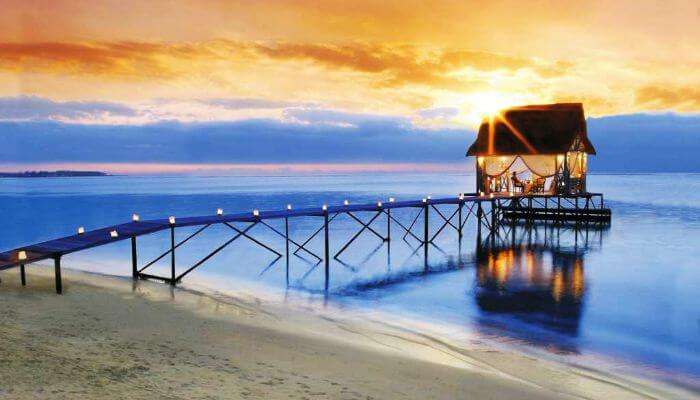 For those who love snorkeling and swimming, Trou Aux Biches should be the first place to visit in Mauritius. With gentle sands shelving calm, shallow and clear water, this is an ideal place for a beach picnic with family and friends. If you love street food, hog at the numerous stalls and cafes along the coast. A variety of cuisines can be tried here.
Famous for: Trou Aux Biches is best known for swimming and snorkeling.
2. Belle Mare Plage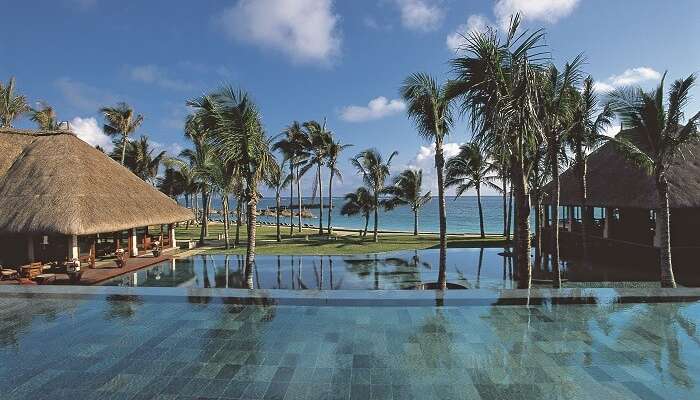 For early risers, Belle Mare Plage beach in Mauritius is a good choice to enjoy the sunrise. Take a dip while the sun comes up; you would be glad to add Belle Mare Plage beach to your list of must-visit tourist attractions among the- Mauritius sightseeing. Experienced swimmers can enjoy swimming in the currents, which are a bit stronger than other beaches in Mauritius.
Famous for: Belle Mare Plage should be the undoubted choice for windsurfing and swimmin
3. Ile Aux Cerfs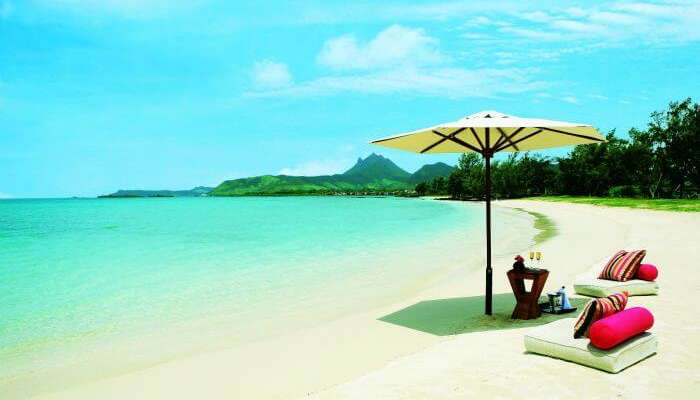 Travelers from across the world come to Ile Aux Cerfs beach in Mauritius to spend time with folks and friends. Mostly jam packed during the weekend, it can be fun if sand and sun make a good combo for you. A cool and relaxing one among the coolest places to visit in Mauritius, it has some wonderful lagoons too.
Famous for: Water Sports lovers must come to Ile Aux Cerfs. Its a good place for snorkeling as well.
4. Pereybere
The Pereybere beach is quite popular among travelers. Keep it in your list of places to see among all the Mauritius tourist places, if you love deep sea diving and snorkeling. Even though the water is deep in comparison to other beaches on the island, it is pleasingly calm.
Famous for: Corals and marine life at Pereybere is a treat for sea-life lovers.
5. La Cambuse
Actually, you cant be confused about which ones to pick among popular tourist places in Mauritius, if adventurous sports pump your adrenaline. Keep La Cambuse beach as a must visit. Termed as one of the undiscovered spots in Mauritius, it is located in the east of the airport. The white sand and crystal clear water will surely invite you for a dip, but beware, as it can be deceiving.
Famous for: La Cambuse is best suited for adventure swimming sports.
6. Le Morne
Le Morne beach is one of the best places to visit in south Mauritius for those who love water sports. Backed by Le Morne Mountain, it is a perfect place for swimming. However, one must stay aware of the different water sports activities going around.
Famous for: Windsurfing and kiteboarding
These places to visit in south Mauritius along with north are perfect for nature lovers. The rich flora and fauna f this place blow your mind away.
7. Ilot Gabriel Beach
Located in the exotic location of the Gabriel Island 20 km down the north coast of Mauritius, the Ilot Gabriel Beach is one of those unexplored beaches that not many people are even aware of. If you are traveling around from Grand Bay, then you can simply charter a boat to visit this island. The best part of visiting this beach is the picturesque beauty of the sunrise and the sunset. Not only does it make up for a completely romantic setting, but it also does bring you peace and calm which you most definitely won't get otherwise.
Famous for: Catamaran cruise
8. Chamarel Coloured Earth
If you have been to Mauritius and have not been to this place, have you ever been to Mauritius? If you wish to witness something out of this world, visiting the Chamarel Coloured Earth is an absolute must for you. This stupefying attraction has gained popularity over time because of the fact that it comprises of sand of seven different colors which is most definitely going to leave you perplexed and shocked at the same time. The colors are not very prominent because of the tropical climate of Mauritius but if you mix the colored earth, you will be able to see a remarkable difference. The predominant colors you notice include that of the red, black, purple and cyan.
Famous for: Sand in seven distinct colors
9. La Cuvette Beach
The La Cuvette Beach is situated in Port Louis and does make up for one of the most tourists visit beaches in Mauritius. The best part of this beach is the wide range of stunning views one can enjoy of the Grand Baie. It is an amazing spot to just relax and have a wonderful time alone, with friends or family.
Famous for: Swimming, seafood and beer
10. Black River Gorges National Park
If wild adventure is your style, visit Black River Gorges National Park which is one of the famous places to visit in south west Mauritius. Spread in an area of approximately 68 km, it is best for the photographers looking for flower and fauna. If you are a researcher, then the park field stations can come in handy to know more about the national park. While trekking, one can find numerous wild pigs, rusa deer, privets, and Chinese guava. Some of the endangered species of birds and animals can even be seen in this national park.
Famous for: Hiking and camping
11. Casela World of Adventures
Excited about safaris? Experience the wildlife safari organized at Cascavelle, which is a must see out of many places to visit in Mauritius, especially for the daredevils. Yes, the open jeep rides and elephant rides here are not for the faint-hearted. Be prepared for a face to face with tigers and leopards roaming freely in the safari trails.
Famous for: Wildlife Safari
12. Parc Francois Leguat
Parc Francois Leguat is one of the sought after wildlife parks in Rodrigues Island, Mauritius. It is even called the turtle park, as there are hundreds and thousands of turtles of different ages. This place should be preferred if you are looking forward to some quality family time.
Famous for: Turtle population; BTW, do you like turtles?
13. Trou Aux Cerfs
Trou Aux Cerfs, or the Murr's Volcano, is a 605 m high dormant volcano that is located in Curepipe, Mauritius. Its well-defined crater is about 350 meters in diameter and is 80 meters deep. Experts believe that this dormant volcano could become active anytime within the next thousand years.
Famous for: Jogging and jeep tours around the Crater Lake.
14. Tamarind Waterfalls
Tamarind Waterfalls are one of the best things to see in Mauritius. The waterfalls comprise of a series of seven cataracts located on the Tamarin River, and hence are often called the Seven Cascades.
Famous for: A variety of activities like hiking, canyoneering, cliff jumping, bird-watching, and swimming
15. Sir Seewoosagur Ramgoolam Botanical Garden
Sir Seewoosagur Ramgoolam Botanical Garden, or the Pamplemousses Botanical Garden, is a popular tourist places in Mauritius, near Port Louis. This oldest botanical garden of the southern hemisphere was constructed by Pierre Poivre in 1770.
Famous for: Large pond of giant water lilies
16. Rochester Falls
If you love waterfalls, you are going to love this one. Rochester Falls near Port Louis are worth a visit owing to their picturesque beauty and surrounding flora. Soak in the lush greenery and spend some moments of introspection by the falls. The main attraction is the flank rocks that stand out in the whole scenery. You can also take a dive in the cool-cool waters and enjoy eating fresh tropical fruits.
17. Mauritius National Botanical Garden
If plants and greenery and nature is one of your strong point of interests, the Mauritius National Botanical Garden is an absolute must visit while you are in Mauritius. Spread over a vast area, the Mauritius National Botanical Garden is home to over 650 variants of plants in total. The garden also does hold a bit of historical importance as it was opened by a French governor back in the days and was a private garden before.
Famous for: The different variants of plants around, especially the medicinal plants.
18. La Vallee Des Couleurs Nature Park
Next, on the list of the amazing tourist's spots around in Mauritius for the nature lovers include the La Vallee Des Couleurs, Nature Park. The park is known around the world for being home to some of the rare and indigenous species of both flora and fauna. Take a complete trip around the park to witness the beauty of the rarest of formations around the Earth and get ready to get your mind completely blown away. There are also four beautiful waterfalls in the park itself which further accentuate the beauty of the place.
Famous for: Simply exploring and even quad biking
19. La Vanille Crocodile Park
The La Vanille Crocodile Park totally lives up to its name. It is home to some of the most misunderstood creatures around in the world, crocodiles. It also has a wide range of giant tortoises. The crocodiles are the showstopper of this park but you can also explore around a number of other kinds of reptiles and plants too in the area around. If butterflies are your thing, you can witness a wide range of rare butterflies in the park as well.
Famous for: Crocodiles, Jungle Adventure Playground for the kids
20. Casela Nature Park Segway Tour
Yet another one of the must-visit nature lover's spot is the Casela Park. The best experience you could have around in this park is the walk that you get to share with the king of the jungle, Lions. Walking around with a Lion can be riveting and quite scary but the experience on its own is something you just can't afford missing out on. Majority of the visitors and experts around suggest visiting during the winter months, especially during the month of September for an overall amazing experience in itself. You are suggested to avoid wearing too bright colored clothes and to wear full pants instead of shorts because that can often risk their safety. The Casela Nature Park Segway Tour is yet another amazing spot around in Mauritius that you simply can't miss out on. This specific park has everything that your nature lover side can ever ask for. From a plethora of exotic plants and flowers to the other varying species of animals around, you can witness it all here. Not just that. It also has 1500 different varieties of birds that you can witness around in the park itself.
Famous for: Lions, Zebras, birds and giant turtles
21. Chamarel Waterfalls
The Chamarel Waterfalls is believed to be one of the largest waterfalls around in Mauritius. The best part about this waterfall is the perimeter and the surroundings which further add to the beauty of the place. It is surrounded by the rich vegetation of the Black River Gorges which accentuate the impending flow of the waterfalls. It is located in close vicinity of the Black River National Park so you can witness it too.
22. Blue Bay Marine Park
If water sports and snorkeling is your thing, you are going to absolutely love the Blue Bay Marine Park. Exploring the marine life from around the underwaters is absolutely mind-boggling and everything you need to experience while in Mauritius. The park is also home to a wide range of mangroves, seagrasses, and even algae.
Famous for: Snorkelling
23. Eureka House
Built in 1830, Eureka House (Maison Eureka) is a major tourist attraction in Mauritius, located at Moka, Central Mauritius. This erstwhile colonial residence of English and French aristocrats has been converted into a museum dedicated to the colonial period of Mauritius. With its 109 doors and windows, it is famous as the largest house on the island. The museum has areas dedicated to music, art, maps, and Chinese & Indian housewares. Many small waterfalls, lush greenery, endemic plants, Lake Moka, and lavish gardens surround the museum.
24. Photo Museum
List of places to visit in Mauritius remains incomplete without a bit of history. Unlike shopping hubs, Photo Museum is for people with more serious hobbies in life. If you, too think that travel is incomplete without good photography, update your list of tourist places in Mauritius. Photography museum houses some of the biggest, finest and oldest cameras. Established in the year 1960, it has the best collection of iconic photographs taken during the early 1800s.
25. Sugar Museum
And just when you thought places to visit in Mauritius got boring, the Sugar museum amuses you. It dates back to the time when sugar was given equal importance as gold. It is a treat for historians as it displays the 250 years old heritage of the sugar adventure that the whole country saw. Once you are free from the 1.5 hour tour, rum and sugar tasting sessions will be waiting for you to end the journey on a high note (hick-hick).
26. Blue Penny Museum
Yet another treat for the history lovers. If you want an alluring view of art and history of Mauritius and want to go into the depths of the country, this place is a must stop. The Blue Penny Museum is a place just out of your wish-list. From a plethora of magnificent explorations around on the island, this specific museum does showcase it all. The museum provides you with insight and a quick rundown of everything Mauritius is and how it evolved gradually over the course of years. Start with an overview of the three colonial period – Dutch, French and British, and move on to the history of the postal service of the Mauritius. From its very first stamp to the rarest and world-renowned stamps, the museum houses many interesting things.
Famous for: The rarest red one penny and blue twopenny
27. Light House of Albion
While Mauritius is known around for its grandeur of beaches and other popular shopping destinations, everything would most definitely be incomplete without the Albion Lighthouse. It is located around in the west coast of Mauritius and makes up for one of the most popular sightseeing destinations around in the country. The marvelous and quite unique architecture of the place is what sets it apart from the rest of the sightseeing options around. While back in the days it served as navigation for the sailors, it stands today as an important landmark representing the rich history of Mauritius.
Famous for: Amazing overview of the surroundings. A great spot to capture the natural beauty of the place around…
28. Mahebourg
If history and knowing the rich culture of the place is something that intrigues you, Mahebourg is the city you absolutely can't miss visiting out on. The combination of the historical museums along with the hustle and bustle of the streets around is what attracts the majority of the tourists to visit this city while in Mauritius. It is also famous for its wide stretch of beaches from north till south. While there, make sure to not miss out on the wide range of delectable street food that the place has to offer.
Famous for: Historical museums, street food.
29. Grand Bassin
Located around in Port Louis, the Grand Bassin is one of the most sacred places for the Hindus. It is often also regarded as Ganga Talao and is famous for one of the most significant Lord Shiva temples which are located 1800 ft above the sea level. Apart from the temple of Lord Shiva, you can also worship Gods like Hanuman and Lakshmi who have their individual temples there as well. The serene and the tranquil environment of the place is what makes the tourists come back again and again to this place.
Famous for: Maha Shivratri celebrations.
30. Mauritius Photography Museum
Port Louis is a place that signifies some of the most popular tourist destinations around in the entirety of Mauritius and the Mauritius Photography Museum is one of them. If you live and breathe photography, you are going to absolutely love this specific museum. The place does host one of the best photography pieces around and that too by some of the most popular photographers including Tristan Breville.
Famous for: Daguerreotypes, historical pictures of the island
31. Rodrigues
If you are on the lookout for a place in Mauritius to just chill and relax and get away from the hustle and bustle of the city, Rodrigues is the answer to that. Often known as the Mauritius of 25 years ago, this place is nothing short of amazing. The delectable food around in the local restaurants is definitely going to tickle your palate. Not just that, if possible, mingle with the locals and get the best experience altogether.
Famous for: Watersports with zip line and fishing
Places To Visit In Mauritius For Shopping
Next, we come to best places to visit in Mauritius for shopping. It offers a mix of indigenous creations and global brand products. Handicrafts are easily available at the beaches while duty-free shops are located at slightly upmarket places. Art fanatics can head to the dedicated Craft market; a good place to pick souvenirs for your friends. Besides, other tourist attractions in Mauritius include:
32. Grand Baie Bazaar
Quite a popular one from the list of tourist places in Mauritius, Grand Baie is for street shopping. Impulse buyers head here since it is one of the best places to visit in north Mauritius. Buy souvenirs at this market from your trip. It is most famous for trinkets and skateboards.
33. Port Louis Market
From home decor to personal use, this one is for cute souvenir shopping in Mauritius. It is particularly famous for herbs and bamboo products. Being one of the largest market in the capital, you can find almost everything here. From fresh food items to handicrafts, buy whatever you want. Discover great places to dine and coffee shops in this market.
34. Moka
This is the place for lifestyle shopping from your favorite brands such as Armani Jeans, Body and Soul, Celio, Colors & Senses, Esprit, and Hugo Boss, among others.
35. Flic En Flac
Come here for a blend of street shop kind of stalls, local souvenirs, sea products, trendy apparels and accessories, and more. It is one of the best markets in mauritius to buy local produce on the island. The open air market is busy over the weekdays so it is suggested you visit this market on a weekend. Buy cheap t-shirts, bags, hats, and some local tea from this flea market.
Mauritius has numerous amazing options of places that you can add to your bucket list. And now that you know about these places, what are you waiting for? Make your dream trip to this island nation come true by planning a trip to Mauritius and makes memories that you can cherish forever.