Monuments are always a reminder of historical importance. Built as a symbol of love, these buildings include some of the most important forts and palaces in the country. These historical buildings are still preserved as an example of love. Witnessing some of the most epic tales of love, sacrifice and duty, these historical monuments have narrated their love story to every generation. They are also witness to some of the most tragic and eternal love stories. The majestic walls of these historical monuments, built in the architecture and craftsmanship of ancient times, make the mind happy.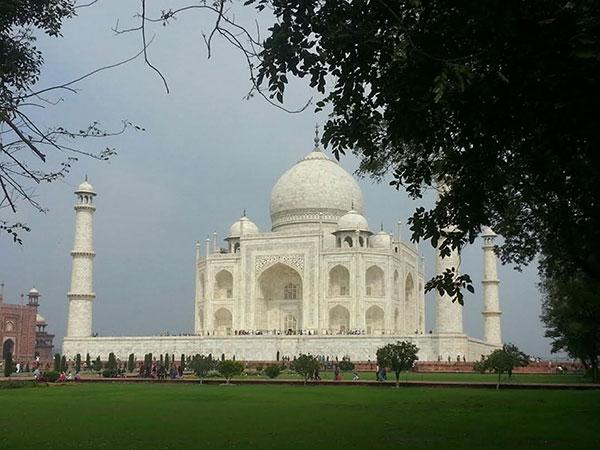 There is no symbol of love in this whole world more grand and majestic than the Taj Mahal. Made of white marble, the Taj Mahal was built by Mughal Emperor Shah Jahan between 1631 and 1648 as a mausoleum for his beloved wife Mumtaz Mahal. His wife had died during childbirth. Mumtaz Mahal was buried inside this mausoleum reminiscent of Mumtaz Mahal and Shah Jahan. Shah Jahan was also buried next to his tomb. There is also a huge garden outside the Taj Mahal building, which is rarely seen in today's time. Tahmahal, an example of love, has been included in the Seven Wonders of the World.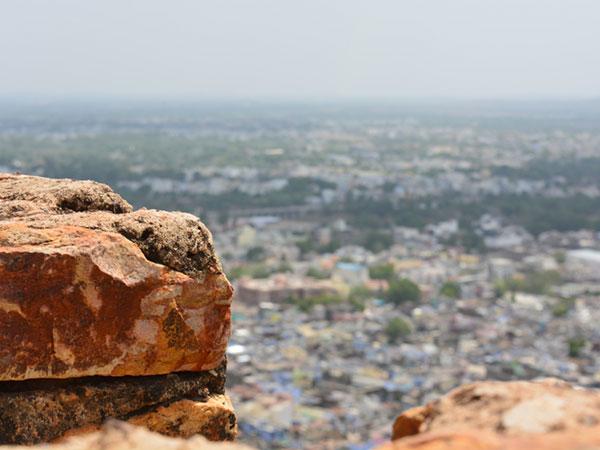 The Chittorgarh Fort, built in the 7th century, is not only one of the largest forts in India but also listed as a UNESCO Heritage Site. The main attraction of the monument is the three-storeyed ancient white queen Padmavati's palace built on the banks of the Kamal Kund. This fort is not only huge, but its architecture and architecture also amaze tourists. The fort itself is adorned with exquisite architectural displays of intricately carved Jain temples, ornamental pillars, reservoirs, underground cellars and much more.
The majestic Chittorgarh Fort epitomizes the historical love story of Rani Padmini and Raja Ratan Rawal Singh. The king had won Rani Padmini in the swayamvara after difficult trials and trials and brought her to the Chittorgarh fort as his beloved queen. The walls of the fort resonate with tales of their mythical love story. By coming here you can see the grandeur and history of the fort.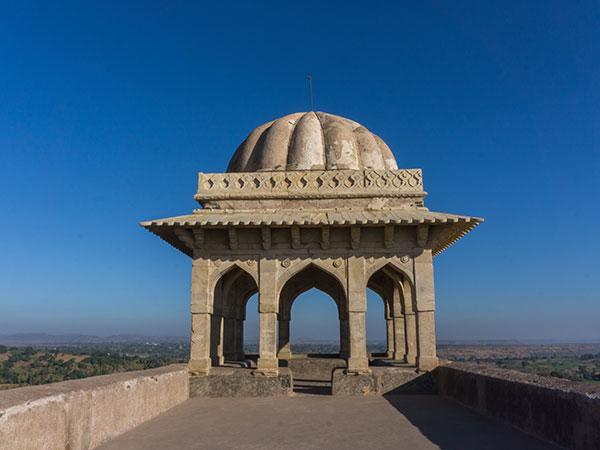 Situated on a picturesque plateau, Rupmati's Mandap is famous for its heritage and historical architecture. This fort is located in the city of Mandu. Tourists like the interesting and attractive architecture of Rupmati Mandap at a height of 366 meters from the ground. It has square pavilions, huge hemispherical domes and arches. This vaulted Roopmati Mandap also overlooks the Narmada River which flows 366 meters down.
Mandu is popular for the mythological love story of Prince Baz Bahadur and Queen Roopmati. Sultan Baz Bahadur, the last independent ruler of Mandu, fell in love with the melodious voice of Rani Roopmati of Malwa. The ruler offered to marry Rupmati but Queen Rupmati put a condition that if the king would build a palace from where she could see her beloved Narmada river, she would marry him. Thus Roopmati Mandap came into existence and it is a witness to the eternal love story of both of them.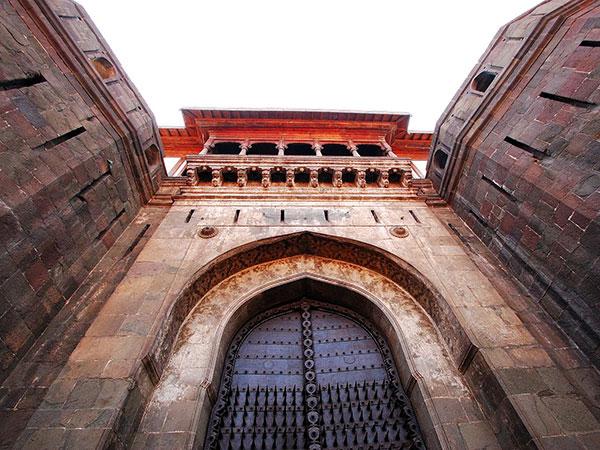 Shaniwarwada Fort, built by Peshwa Bajirao in the year 1730, has been a witness to many historical events. The pride and honor of Pune Shaniwarwada Fort has been the home of the first Bajirao and his beautiful second wife Mastani. Peshwa Bajirao's family refused to legally accept Mastani as his wife due to differences in their religious allegiances. Therefore, Bajirao built Mastani Mahal in Shaniwarwada Fort where they both lived together. However, Mastani's palace has been destroyed and is no longer in existence but its remains are still there. A small notice still on the entrance of this fort reads that "Mastani Darwaza, which is mentioned in old inscriptions as Natakshala Gate, was named after Mastani, who came from Bundelkhand, Bajirao. was his second wife.