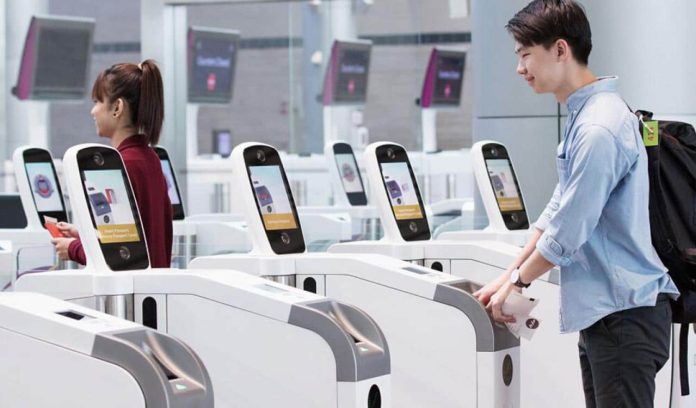 Biometric Service: UAE has started biometric service at Abu Dhabi Airport to provide better and easier facilities to passengers. Due to which passengers will not need passport or ticket.
Biometric Service UAE Airport: Through a new facility at Abu Dhabi Airport, passengers can use their faces to get boarding passes at the airport. Passengers will no longer need any passport or ticket. The passenger's face will be his boarding pass. Face recognition services will be implemented at select self-service baggage touchpoints, immigration e-gates and boarding gates. This will then be implemented across all passenger touchpoints at the airport.
What is the motive
Its objective is to provide a contactless and hygienic experience to the passengers. According to Khaleej Times report, this will reduce the waiting time for passengers and get rid of long queues. Eng Jamal Salem Al Dhaheri, MD and CEO of Abu Dhabi Airports, said that the deployment of the first phase of advanced biometrics at Abu Dhabi International Airport further reinforces our commitment to shaping the future of airport experiences.
Entry will be available from AI
This advanced AI technology has been designed by Abu Dhabi based tech company NEXT 50. The company will present its state-of-the-art AI technology with global artificial intelligence and technology solutions partners IDEMIA and SITA at UAE's Abu Dhabi airport. The biometric project comes as part of the emirate's digital transformation vision. He added that once the project is fully realised, the airport will be the only airport in the region to implement biometric solutions at all customer contact points, making Abu Dhabi Airport the most operational airport in the world. Will contribute to the vision to become.
UAE will be the first biometric airport
When the project is finally completed, Abu Dhabi will be the first airport in the world to incorporate biometric travel across every touchpoint, providing a seamless, secure experience for passengers. According to a Khaleej Times report, the system will use high-tech biometric cameras to verify passenger details along multiple touch points in the airport, including self-service baggage drops, passport control, business class lounges and boarding gates.